Here's what some of our customers have to say about our service.
"I didn't know where to start to protect our trademark. Thanks to the plain English advice and prompt service from Trade Marks R Us we were able to protect our brand".
Mark Barbara
Managing Director
Blast Floors Pty Ltd
"Trade Marks R Us made us realise the value of protecting our trade marks."
Nick Palumbo
Managing Director
Gelato Messina Pty Ltd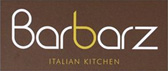 "Thank you Trade Marks R Us".
Dominic Barba
Barbarz Italian Kitchen
"We had been using our trade mark for many years unregistered. I was relieved when it was registered".
Domenic Monardo
the stonemakers
"The last thing I thought of was to protect our trade mark, it should have been the first thing".
Sam Papallo
Managing Director
Coogee Sands Hotel & Apartments
"Our dad who owns Trade Marks R Us Lawyers registered our trade mark so we could raise money to build a well in Africa. Thanks Dad!"
Isabella & Daniel Monardo
LemonAid
"Our business is international so we needed worldwide protection of our trade marks in over 84 countries. Trade Marks R Us took care of everything so quickly".
Goran Drapac,
Managing Director
AxiCorp Financial Services Pty. Ltd

"My business is international so I need to protect my brands overseas. Trade Marks R Us is my one stop shop for trade marks".
Rick Otton,
Managing Director
We Buy Houses Pty Ltd
"We had used other trade mark lawyers, now with Trade Marks R Us, we have as good and at less the price".
Michael Snounou
Director
Cyndan Pty Ltd
"Trade Marks R Us filed our trade mark application in Australia and New Zealand in no time."
Jessica Byrnes
Managing Director
Escape Lounge


"We thought it would be too expensive and complex. Not so with Trade Marks R Us. Then we realised we needed to protect more than one trade mark."
Michael Lacaria
The Gourmet Sausage Company
"I engaged the services of 'Trade Marks R Us' to complete and finalise the registration of my logo. To say I was immediately impressed would be an understatement.
Right from the initial conversation, I received exceptional customer service which came hand in hand with important legal advice not offered from any other Trade marking 'Specialist'.
Business savvy Philip Monardo professionally walked me through the entire registration process both clearly and concisely leaving little doubt in my mind that I had chosen the correct company to handle all of my legal requirements from here in. I have absolutely no hesitation in recommending Trade Marks R Us and happily encourage any queries regarding the service and advice I received."
Samanta Broadhurst
Managing Director
Canine Couture
"I was in a rush to launch my App but wanted to make sure I could trademark the name. Trade Marks R Us were able to get a favourable response from IP Australia within a few days."
Ian Barlow
Find A Thing
"Great Work."
Richard Wang
Australian Pacific International Trading P/L
"When we decided to register the trade mark for our baby milk powder, some friends recommended me to do it ourselves.
I got on the government website and spent many hours in the end still could not figure out how to do it.
Then we found Trade Marks R Us Lawyers. They made it very straight forward and our trade mark is registered in a short time frame.
I think the service from Trade Marks R Us Lawyers is very efficient and cost effective.
I will recommend their service to others."
Judy Teng,
Mumicare
Owner
"After many years in business dealing with different issues, lawyers and being disappointment with service providers it has been a pleasure to deal with Trade Marks R Us.
They were professional, value for money and provided great service to our company and we have just re-engaged Philip to do another one.
Highly recommended."
David Pascoe
Buy Australian Properties
Director
"Trademarks R Us has quick response, customer-friendly & easy-to-use website, which makes brand owners all over the world easy to communicate & get things done."
Felix Baumann
Director
Eson (H.K.) Co., Limited
"I knew I should register for a Trademark but thought it would be a red-tape burden. Philip made the process easy. So glad I chose Trade Marks R Us."
Jennifer
Owner
Eat to Beat Diabetes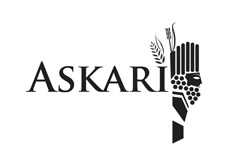 "Don't waste your time and Money.
We tried many lawyers they just made it so complicated and expensive that we thought it is not worth it.
Then we contacted the Trade Marks R Us and with just few steps and reasonable price it was done.
We have few more trade mark to register and it will be definitely Trade Marks R Us to do it for us."
Sean Askari
Director
Europe Investments Pty Ltd
"After near endless hours searching for the right candidate to handle our Trademark requirements, both domestically and internationally, we found Phillip. However, it was his in-depth industry knowledge, his passion and his ability to take us step by step through all the different processes, and answer all our questions, in plain English, is what sold him. We have used Phillip 3 separate times and will be for the foreseeable future. We highly recommend Trade Marks R Us."
Darren Dickenson
Co-founder/ CEO Project Development.
Jackie Dickenson Studios
"Trade Marks R Us made the process of protecting our name simple they are very easy to work with no hidden surprises."
Andrew Charlwood
Director
Spanmor Pty Ltd
"We needed someone that could get our trade marks done with minimal fuss. After talking to our existing legal firm it seemed so complex and expensive, until we found Trade Marks R Us."
Jarrod Neven
Director
www.inprod.io/en
"The advice given by Trade Marks R Us has been incredibly supportive and informative. At all times we received a service of efficiency and attentiveness. I found the importance of having a Trademark essential and happy with the decision to obtain one. I am very thankful for Trade Marks R Us in this process and highly recommend."
Brielle Streater
Director
BellaRose Film and Photography
"Trade Marks R Us were extremely helpful, much more friendly and helpful than competitors which is why I chose to use them. They were very efficient in the whole process, thus I am very pleased with the whole transaction."
Michael Nichol
Owner